Rockville Maryland Traffic Ticket Lawyers
Have you recently been cited for committing a Maryland traffic violation? I can help you. Being cited with a traffic ticket can costs you hundreds of thousands of dollars. Under certain circumstances, you may not have violated a traffic offense, yet were still ticketed. Fortunately, you can fight a traffic violation in Maryland. Read on to learn more about Maryland's traffic violation legal representation and how our Rockville Maryland traffic ticket lawyers can help you.

Our Rockville Maryland traffic ticket lawyers serve the entire Capital Beltway area including Rockville, Bethesda, College, Park, Greenbelt, Landover, Lanham, Bowie, Olney, Takoma Park, Bladensburg, Gaithersburg and Germantown, MD.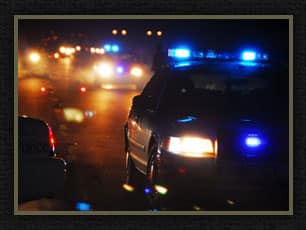 Overview of Maryland Traffic Violations
In Maryland, the police may pull you over for hundreds of reasons. Being cited with committing a traffic violation could result in serious penalties and fines in addition to serving jail time, and points added to driver's license. Having a poor traffic record can impact your employment, security clearance, and future employment opportunities.

As an experienced traffic violation attorney, I can provide you with quality legal representation. I have successfully handled several Maryland traffic violation cases. I provide legal representation for the following Maryland traffic violations:
Contact our Rockville Maryland Traffic Ticket Lawyers if you have been cited with committing any of the above referenced traffic violations. You can pay your traffic ticket or fight it. You will have 30 days to "comply" with the ticket. You can either pay the ticket, request a waiver hearing, or request a trial.
If you pay the fine amount, you will automatically receive a conviction on your driving record. Points will also be added to your driving record. If you request a hearing, you must admit guilt to the traffic violation. You will have the opportunity to inform the judge of the circumstances leading up to the traffic violation. The judge will hear you out and render a decision. The judge may reduce your fine amount requiring you only to pay court costs. If the judge grants you a Probation Before Judgment, the ticket will not be added to your public driving record.
In the event you request a trial, the state will have to produce witnesses (example – the police officer and any eye witnesses) and prove that you are guilty of committing a traffic violation beyond a reasonable doubt. If the judge finds you guilty, you will be sentenced accordingly. If you are found not guilty, the case will be dismissed. You can file an appeal if the court's decision is unfavorable.
Why Hire Our Maryland Traffic Ticket Lawyers
Under no circumstances should you wait to contact our Frederick, MD traffic ticket attorneys to discuss your alleged traffic violation. I can represent you at trial and ensure the best legal defense is asserted on your behalf. Do not delay in obtaining legal guidance and advice. You have a short period of time to contest the alleged traffic violation. Contact our College Park criminal defense lawyers and University of Maryland DUI defense attorneys today to find out more about how I can help you.

Silver Spring, Maryland Traffic Violations Attorney Michael A. Taylor handles traffic matters in Maryland and Washington, D.C. which include the following:
If you've been charged for a Traffic Violation in Maryland or Washington, D.C., Call Rockville, Maryland Traffic Violations Lawyer Michael A. Taylor at (301) 251-2772 or email mtaylorlaw@aol.com. We are here to help you every step of the way.
Montgomery County DUI Defense Attorney Michael A. Taylor serves those with legal needs throughout the entire Washington D.C. metro area and suburban Maryland including: Bethesda, Bowie, Bladensburg, Capitol Heights, Chevy Chase, Emmittsburg, Frederick, Gaithersburg, Germantown, Glen Echo, Glenmont, Greenbelt, Grassmanor, Hagerstown, Hyattsville, Kensington, Landover, Lanham, Middletown, Montgomery Village, Mount Airy, Mount Rainier, New Carrollton, Olney, Poolesville, Riverdale Park, Rockville, Silver Spring, Takoma Park, Thurmont, Upper Marlboro, Urbana, Walkersville & Wheaton, MD.