Injury Attorneys Rockville, MD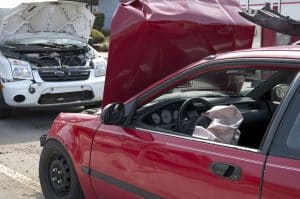 Serious auto accidents can impact your life severely. In an instant you may become seriously injured and unable to work. You may suddenly have to face extreme physical pain, sleeplessness and endure emotional suffering. Very serious health and financial issues will arise as a result of the accident: How can you pay your bills and support your family while out of work? Who is liable for your vehicle repair costs, injuries and growing medical bills? How do I handle the insurance companies? Very few things in life are as traumatic as being injured in an auto accident and a situation such as this demands the help of our Maryland injury lawyers handling auto accidents.
Please do not hesitate to connect with our  Maryland car accident lawyers. They offer free case reviews and charge no fees unless they recover for you and your family.
You Need Our Maryland Car Accident Lawyers
The Annapolis Maryland car accident lawyers on our team have a wealth of experience handling auto accidents, trucking accidents, motorcycle accidents and pedestrian accidents throughout all of Maryland. They will use their experience to protect your rights and get you the benefits you are entitled to per Maryland auto accident statutes and MD personal injury laws.
Once retained our Glen Burnie injury attorneys will handle everything related to your case. This includes filing your claim properly, ensuring the claim represents the full dollar value based on current AND future lost wages, medical expenses and pain and suffering. As one of the biggest obstacles in MD auto accident cases is dealing with the various insurance companies our Columbia, Maryland car accident lawyers will take that off of your plate as well.
Contact Our Rockville Maryland Car Accident Lawyers
Our Montgomery County, Maryland car accident lawyers can be reached by phone and here via email. They will do everything in their power to negotiate a fair and just settlement amount. If that cannot be accomplished our Bethesda, MD auto accident attorneys are not at all against escalating your case to the trial phase. With them on your side you will enjoy a speedier recovery as they will fight relentlessly for you and your family.
Annapolis Maryland Trial Attorney Michael A. Taylor serves those with legal needs throughout the entire Washington D.C. metro area and Maryland including: Annapolis, Bethesda, Bowie, Bladensburg, Capitol Heights, Chestertown, Chevy Chase, Columbia, Elkton, Ellicott City, Emmittsburg, Frederick, Gaithersburg, Germantown, Glen Burnie, Glen Echo, Glenmont, Greenbelt, Grassmanor, Hagerstown, Hyattsville, Kensington, Landover, Lanham, Middletown, Montgomery Village, Mount Airy, Mount Rainier, New Carrollton, Oakland, Ocean City, Olney, Poolesville, Riverdale Park, Salisbury, Silver Spring, Takoma Park, Thurmont, Upper Marlboro, Urbana, Walkersville, Washington & Wheaton, MD.