Driving With A Suspended License In Maryland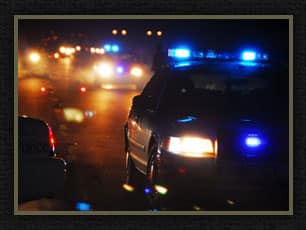 Like most states it is illegal to drive or operate a motor vehicle in Maryland if your drivers license has been suspended. Maryland driving while suspended laws are strict and can result in points on your driving record. A license suspension is typically a result of unresolved traffic violations or repeat traffic or moving violations. If the Maryland Motor Vehicle Administration (MVA) has suspended your drivers license and you are caught driving you will face additional fines, fees, legal penalties and extended license suspension. If you have been caught driving while your license is suspended in Maryland you should consult with a skilled and experienced Maryland License Suspension Defense Attorney. Email our Rockville Maryland traffic ticket lawyers by clicking here.
Common Reasons For License Suspension In MD
Repeat Traffic Violations
DUI Or DWI
Subsequent Offense DUI
Failure To Have Adequate Insurance
Leaving The Scene of An Accident
Failure To Appear
Failure To Pay Child Support
Reinstating A Suspended Or Revoked License In Maryland
Maryland law determines that your license be suspended, and in some cases revoked, after 12 points or more are accumulated. From there you must pay all fines, go to court, provide proof of insurance, be current on child support payments and adhere to any other court ordered sanctions such as AA meetings or community service. If on probation you must also stay in the good graces of your probation officer. It is much easier to have a Rockville Traffic Lawyer help you get your driving privileges back. This is a very complicated system and they will make sure you are fully prepared and all loose ends tied up so you can get your driving privileges reinstated.
Contact An Attorney Familiar With Maryland Driving While Suspended Laws
If you have been charged with driving with a suspended drivers license in Maryland please feel free to call our College Park Uninsured Driving Lawyers. You may also email our traffic violation attorneys by clicking here. They have many years experience handling all types of traffic violations in Maryland and have an in depth knowledge or Maryland Driving While Suspended Laws. He understands the penalties you may face and will fight for you and get you the most favorable outcome possible.
Bethesda Maryland Uninsured Driving Attorney Michael A. Taylor is fully qualified to handle traffic offense matters throughout Maryland including: Washington DC, Bethesda, Rockville, Silver Spring, Wheaton, Germantown, Gaithersburg, Frederick, Upper Marlboro, College Park, Bowie, Lanham, Landover, Greenbelt, Bladensburg and Olney, VA.