Rockville Maryland DUI Defense Lawyers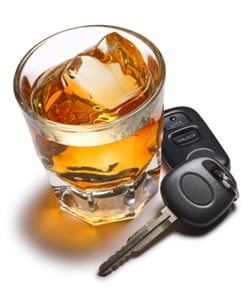 Being charged with either a DUI or a DWI (DUI/DWI) may cause you being imprisoned, being placed on probation, loosing you job, preventing you from getting a job, pay enormous fines, etc. In cases of foreign nationals it way also result in deportation or preventing from becoming a U.S. Citizen. A common mistake people make is to plea guilty to a Maryland DUI or DWI charge because they think there is no other option. You need the help of our Rockville Maryland DUI defense lawyers. They also handle additional charges and represent people charged with traffic violations like driving without license or on suspended license, speeding, reckless driving, drug possession, etc.
An Aggressive Silver Spring Maryland DUI Attorney On Your Side
You need our tenacious Rockville Maryland DUI defense lawyers on your side. They're capable of challenging the admission of the evidence the prosecutor may have against you like breath or blood test results aimed to determine blood concentration of alcohol or controlled substances.
The judge will not suppress any evidence against you unless you have an aggressive Rockville, Maryland DUI attorney on your side that challenges its admission.
I will make sure the police has followed the statutory procedures to determine that you were driving while intoxicated or under the influence.
I will carefully review all the evidence against you and how it was obtained. I will even evaluate if you were legally stopped in the first place. The police cannot arbitrarily stop you.
I will make sure your legal and constitutional rights were not violated in any moment. If any of those rights were violated the charge against you will be dismissed.
Before negotiating a favorable plea deal I will ensure there is no reasonable legal options to challenge a charge for DUI or DWI in Maryland.
A favorable plea deal may include an outcome to avoid a conviction, plea guilty to a lesser offense and minimizing the penalties. If you are a foreign national our Rockville Maryland DUI defense lawyers are confident the plea deal will not affect your immigration status or your stay in the country.
What To Do If Pulled Over For DUI In Maryland
If while driving the police stop you first thing you need to do is be courteous. In Maryland there is no requirement to submit to a breath or blood test unless the driver was involved in an accident that resulted in a life-threatening injury to another person or in the death of another person. Nevertheless if convicted, the driver who has refused to submit to a test may face a lengthy license suspension or ignition interlock restriction, as well as eligibility for enhanced criminal penalties.
If you are pulled over in Maryland you may request immediately to speak to our Rockville Maryland DUI defense lawyers before consenting to a test for alcohol or controlled substance concentration so long as the consultation does not interfere with the police's effort to timely and efficiently obtain the test result.
If the driver elects to submit to the test, by law, the breath test technician must administer the test within two hours after the driver is apprehended. If the test is administered after the two hours period, the test result may be challenged in court.
Do not make any admission to the police to drinking or drug abuse. Do not even say you had "just a beer" or 'some wine with dinner'. Contact our Rockville Maryland DUI defense lawyers for a consultation.
If you are an undocumented foreign national do not disclose that you have "no papers", that you are a foreign national or that you were not born in the United States. Simply do not answers those kind of questions until you consult with our Upper Marlboro Maryland criminal defense lawyers.
Maryland Misdemeanor & Felony DUI Laws
According to Maryland DUI laws there are situations where your DUI can be deemed a felony or a misdemeanor. Most first offense DUI's are misdemeanors in Maryland. Factors like bodily injury, property damage or death can elevate your MD DUI charges to felony status.
Regardless of whether or not you are facing felony DUI charges or misdemeanor DUI charges our Rockville Maryland DUI defense lawyers are here to help you. Contact them today for a consultation.
Your Driving Privileges After A DUI Or DWI Arrest
In the state of Maryland if you are a motorist who has had your license taken away after being arrested on suspicion of drunk driving, impaired driving, DUI or DWI you were most likely issued a temporary driver's license. In Maryland, a temporary driver's license is a white piece of paper that allows holders to continue driving for 45 days, despite having their original license confiscated. Let our Rockville Maryland DUI defense lawyers protect your rights, driving privileges and reputation.
Day 46 And Beyond
Under Maryland law on day 46, your temporary license automatically is set to expire and will do so unless the MVA sends you a notice that specifically extends the license to allow a hearing, but only if the hearing was requested by you. It's at this hearing that the MVA will decide whether you will be issued a restricted driver's license that allows you to continue driving during your license suspension to places like work or school.
Requesting An MVA Hearing After A DUI
Requests for administrative hearings with the Maryland MVA must be postmarked within 10 days of your arrest to ensure that you have no interruption in your driving privileges. If the hearing request is more than 10 days after the arrest, then it is possible your suspension will begin to run before the hearing occurs. Also, if the hearing request is postmarked more than 30 days after your arrest, it is unlikely that you will get a hearing at all. The Frederick Maryland DUI attorneys on our team will represent you at the Maryland MVA hearing if needed.
Put Your Maryland DUI Case Behind You
Take the necessary action to put this behind you. Contact our Rockville Maryland DUI defense attorneys right now for a consultation. Mr. Taylor is an experienced Maryland DUI and drunk driving defense lawyer and I'd be happy to help. Frederick, MD DUI defense attorney Michael A. Taylor practices criminal law throughout Frederick County, Howard County, Montgomery County, Anne Arundel County and Prince Georges County, MD.
Montgomery County Maryland DUI Defense Attorney Michael A. Taylor serves those with legal needs throughout the entire Washington D.C. metro area and suburban Maryland including: Bethesda, Bowie, Bladensburg, Capitol Heights, Chevy Chase, College Park, Columbia, Emmittsburg, Frederick, Gaithersburg, Germantown, Glen Burnie, Glen Echo, Glenmont, Greenbelt, Grassmanor, Hagerstown, Hyattsville, Kensington, Landover, Lanham, Middletown, Montgomery Village, Mount Airy, Mount Rainier, New Carrollton, Olney, Poolesville, Riverdale Park, Rockville, Severna Park, Silver Spring, Takoma Park, Thurmont, University of Maryland campus, Upper Marlboro, Urbana, Walkersville & Wheaton, MD.